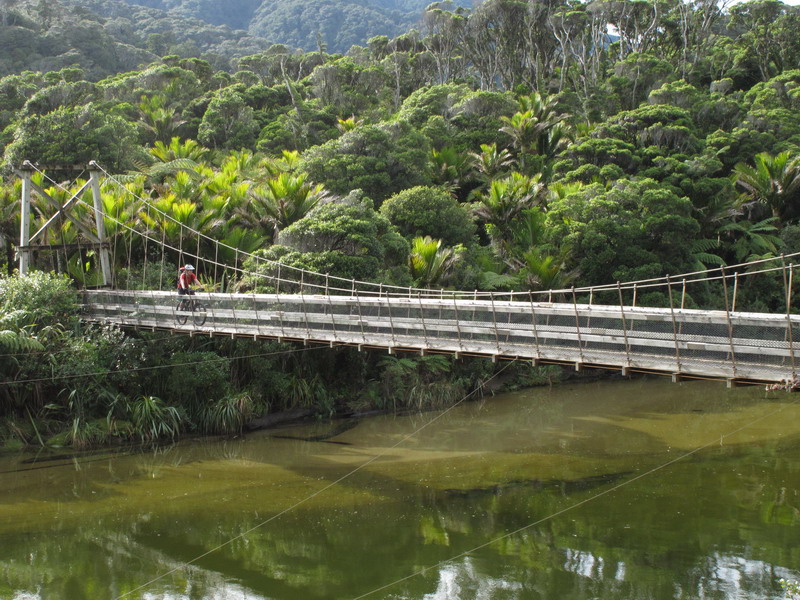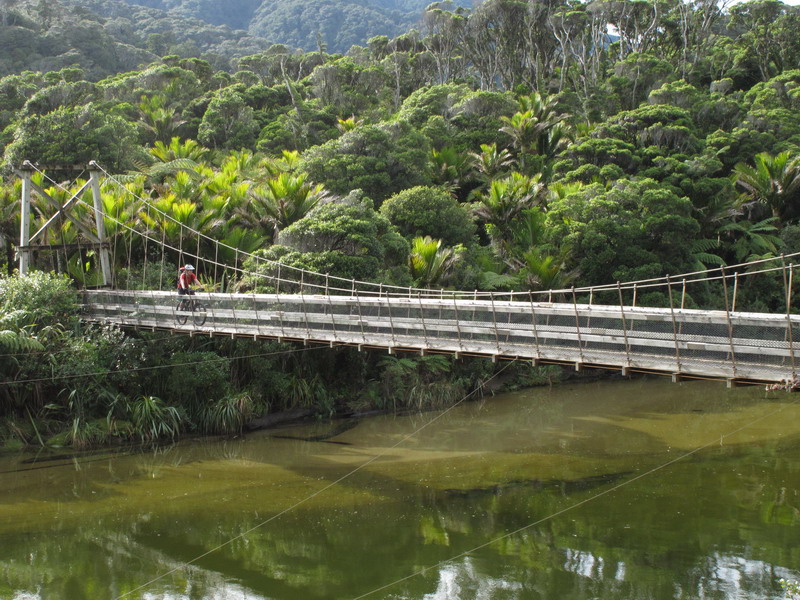 The Heaphy is an epic trail traversing some spectacular alpine terrain. We are now taking registrations of interest for two or three day guided tours for the 2016 Season. This is one of New Zealand's "Must Do" tracks
- come and see what all the fuss is about!
The Heaphy Track is a remote, multi-day, mountain bike ride that has no equal in New Zealand. 80km of single-track starts in beautiful Golden Bay and traverses to the West Coast through diverse landscape and vegetation.
We have created a 4-day guided mountain biking journey that will allow you to experience everything the Heaphy has to offer without any hassle of organizing the logistics! We'll get you there, fuel your engine and tantalize your taste buds, enrich you, exhaust you and send you home with a smile as wide as a West Coast beach.
What is the biking like?
80km of Intermediate cross country single track riding in a back-country environment.
Suitable for riders that have a minimum level of intermediate Mountain Biking skills.
The Heaphy Track is a walking track that is technical and rocky in parts with steep slopes, exposed sections and frequent creek crossings. Some sections may be easier to walk. Winter riding conditions can add to rider demand especially when factoring distance and remoteness.
FITNESS: The track involves some sustained climbs and a good level of mountain biking fitness and experience is required.
3 DAYS mountain biking - two half days and one full day. 16-45 km per day.
Included in your 4-day trip:
TRANSPORT: Vehicle transport from Nelson to the start of the track and return flight from Karamea to Golden Bay by fixed wing aircraft or helicopter. Then back to Nelson by van.
GUIDING: Professional, qualified and knowledgeable local guides.
FOOD: Your guides will transport and cater delicious and nutritious meals and snacks from dinner on day-one to lunch on day-four.
ACCOMMODATION: One night in lodge, two nights in bunk style DOC Huts.
GROUP SIZE: 2-6 bikers.
Itinerary: Nelson – Nelson
Day 1 - We will meet you at 12.00pm in Nelson and transport you to your Accommodation here in nelson. Once there and settled in we met up for a trip briefing and we'll make a thorough check that you have all the gear you need. Enjoy a dinner with your guide(s) and others in your group.
DAY 2 - Following a hearty breakfast we head off to the Heaphy trailhead, picking up a coffee on the way. Then it's on our bikes and gently uphill on benched tracks through ancient beech forests to Perry Saddle hut at 880m, stopping on the way for a picnic lunch to fuel our legs!! Relax and unwind by the fire while we prepare dinner! |17.5 kms | 3-5 hours
DAY 3 - Up early for the big day! After breakfast we head off across the open tussock country of Gouland Downs. A short climb and some lovely riding will build a healthy appetite for lunch at MacKay Hut. The afternoon begins with a 12 km fun downhill through West Coast subtropical forest and ultimately out to the sea and Heaphy Hut amidst massive nikau palms. Take a walk on the beach before dinner while the sun sinks into the Tasman Sea. |44.5 kms | 6-8 hours
DAY 4 - The last section of this spectacular ride snakes its way in and out of wild west coast beaches and ancient groves of nikau palms. We meet our transport at Kohaihai before heading to Karamea for a welcome hot shower and lunch. From Karamea we'll fly back to Golden Bay. In the rare case that it is not possible to fly - vehicle transport will be provided. | 16.2kms | 2-4 hours.
Trip Price:
Nelson - Nelson inclusive: $2090 per person*
minimum 2 | Single supplement $100 | bike & rack hire: $250 | rack hire (ifown bike) $45 |
price includes Department of Conservation (DOC) concession fees and NZ goods and services tax (GST).
Trip Dates for 2016:
• Monday 2-4 May
• Monday 9-11 May
• Monday 16-18 May
• Monday 6-8 June
• Monday 13 - 15 July
• Monday 4-6 July
• Monday 18 - 20 July
• Monday 1-3 August
• Monday 55-17 August
• Monday 12-14 September
• Monday 26-28 September
Or we can lead a trip on any date between 1st May and 30th September with a
minimum of two people. Contact us to book a date to suit you!