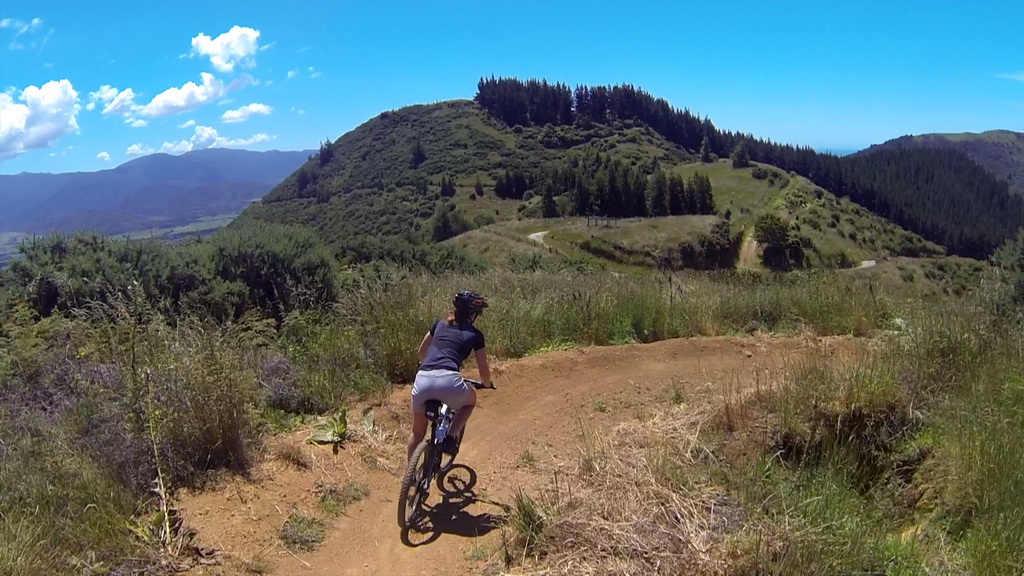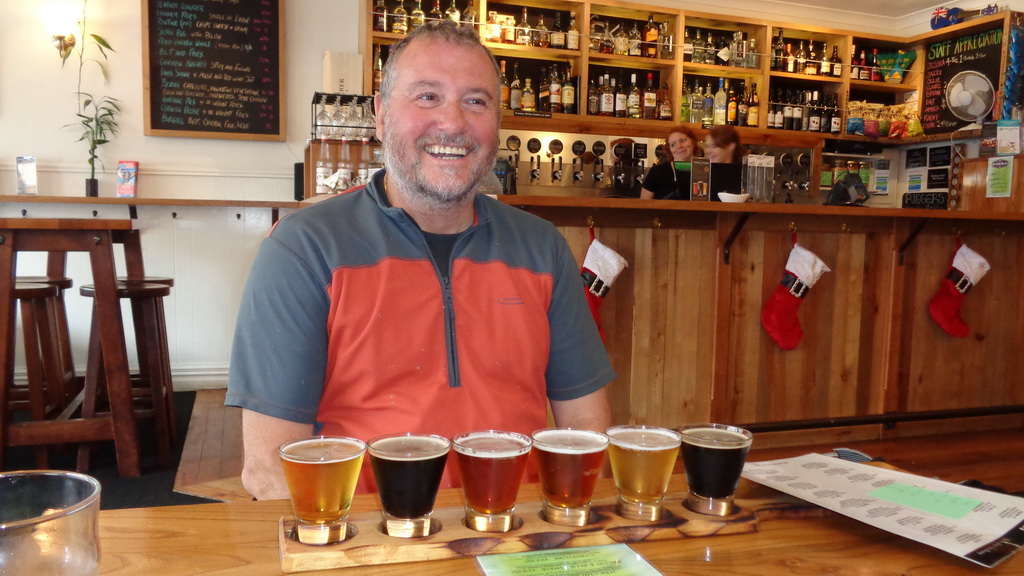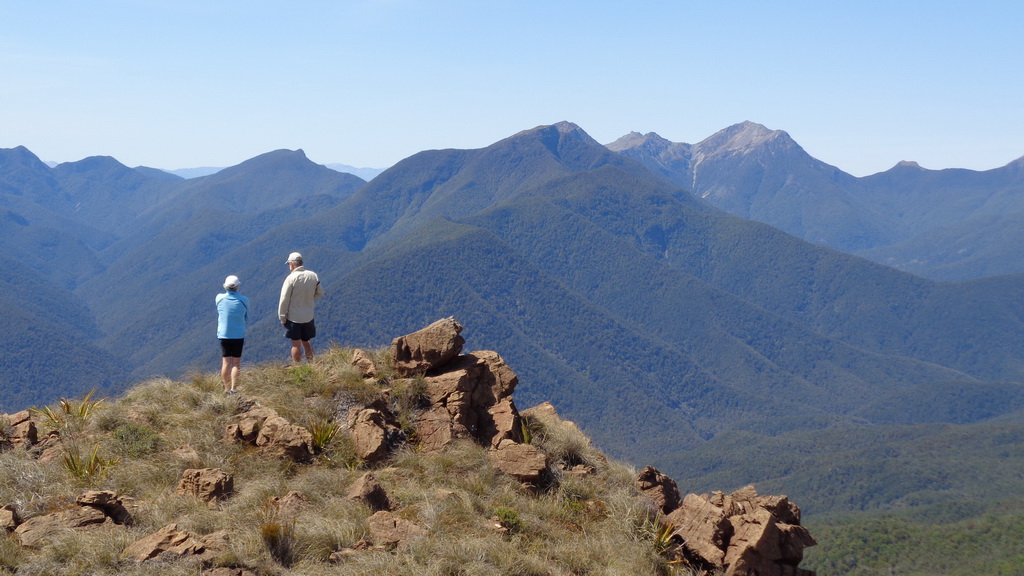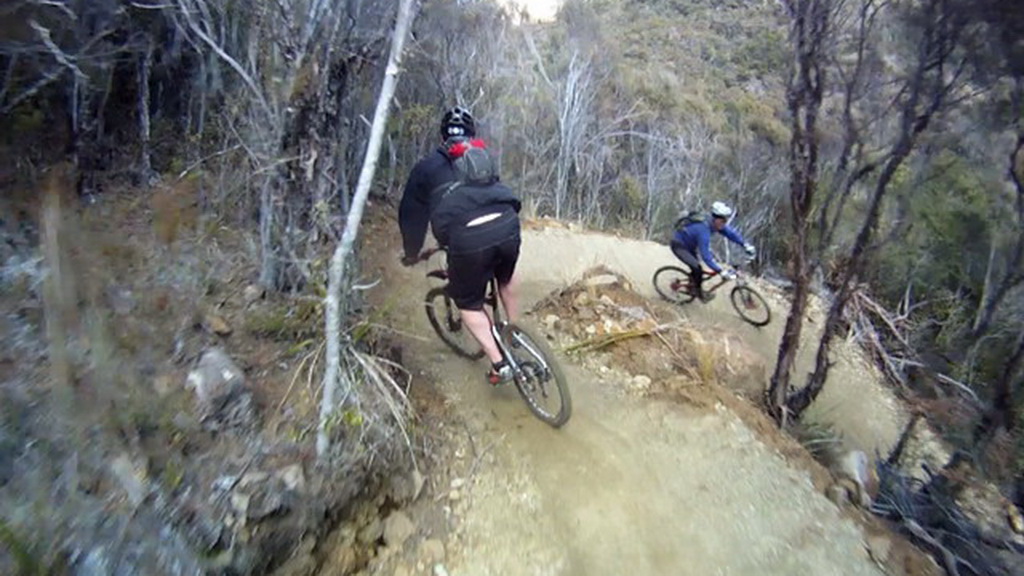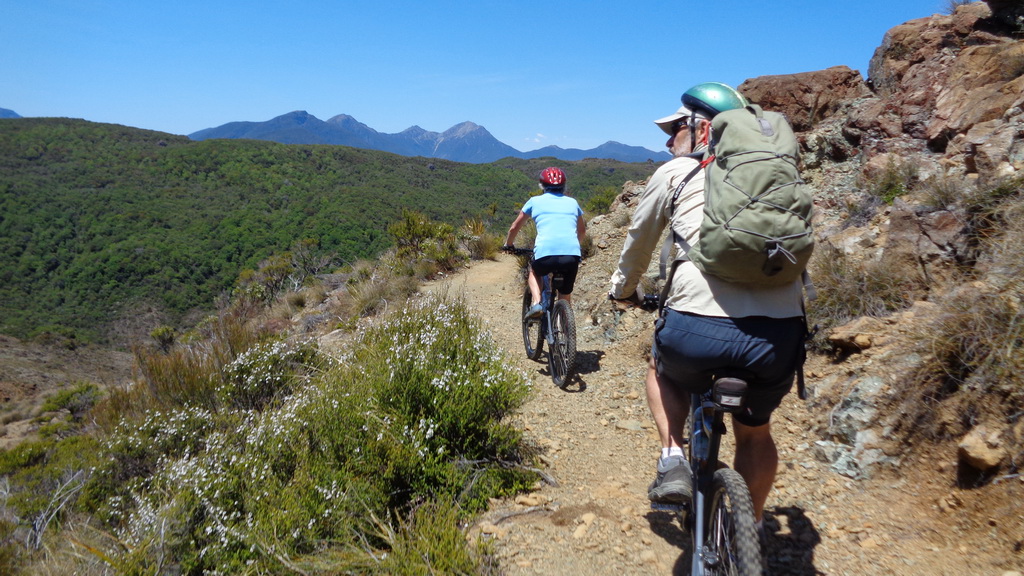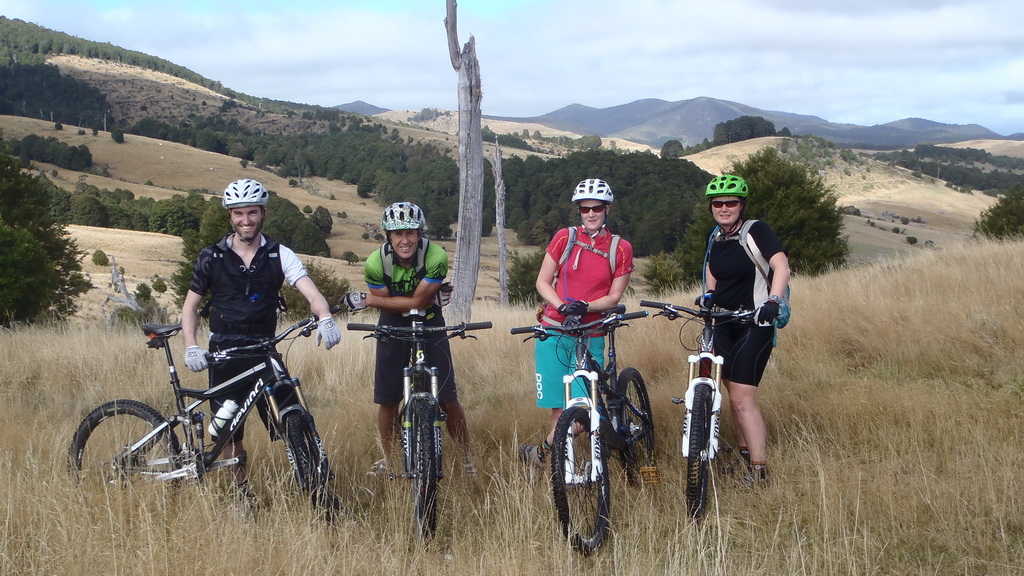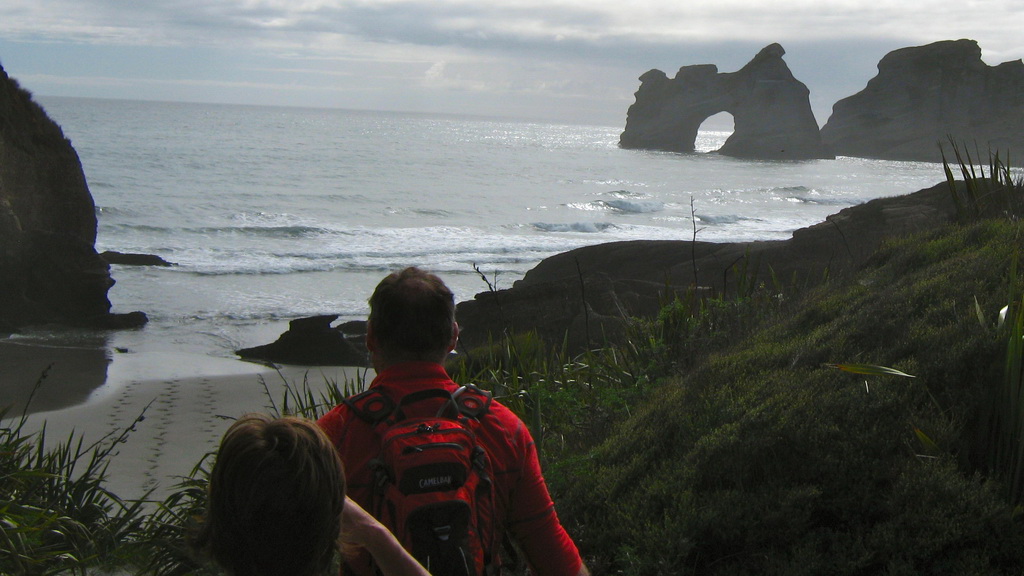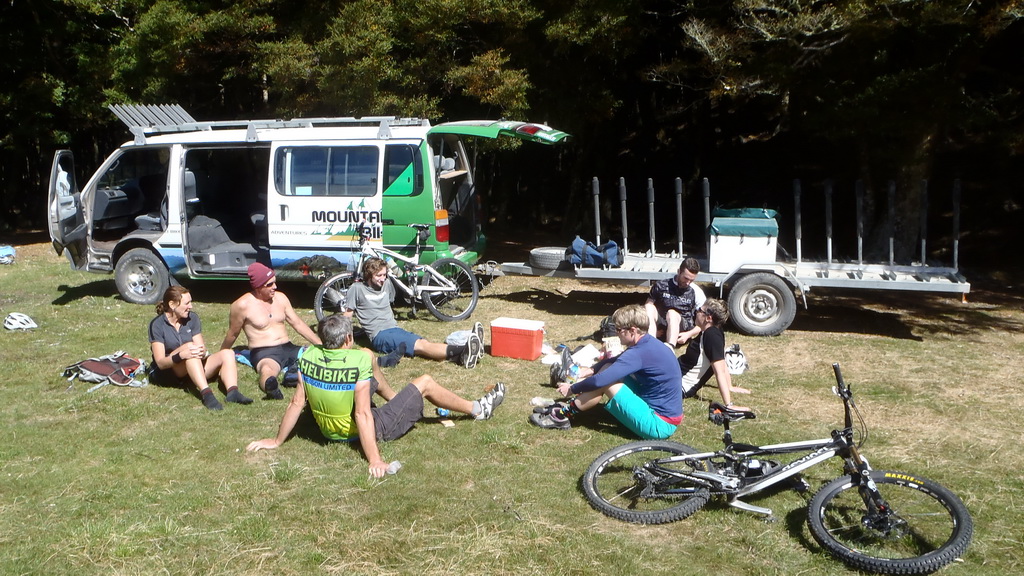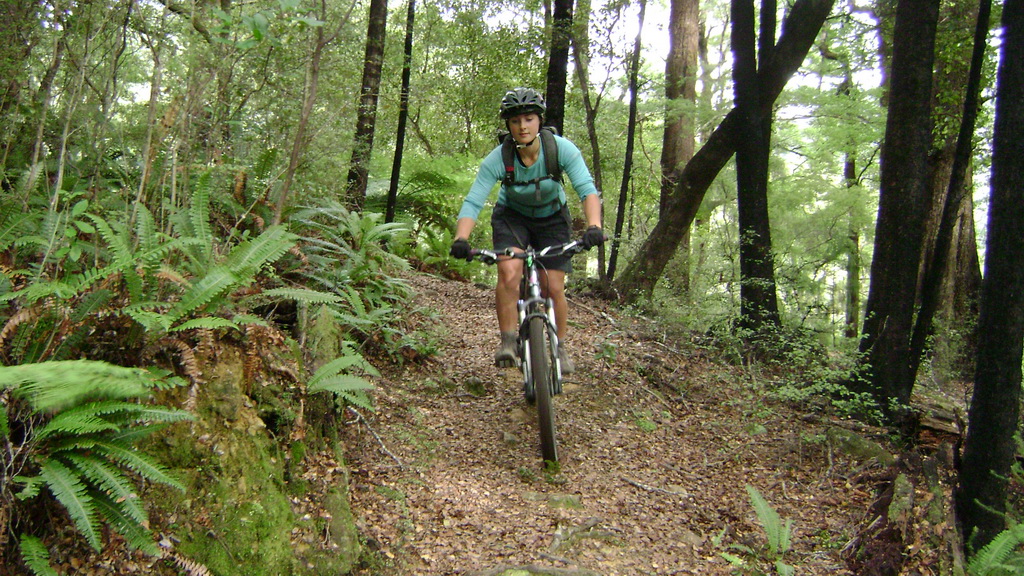 Single Track Mind is a great excuse to escape from the city and enjoy four days that are all about the biking.
With a focus on scenic and cross country mountain biking we ride on a variety of single-track in rolling high country farmland, pine forest and lush native bush including the famous Rameka Tracks and some other gems we know around Nelson and Golden Bay. A mixture of natural and purpose built tracks offer us everything from grunty grunts, rolling, flowy descents, technical creek crossings and rocks and roots.
We spend our days riding through the spectacular scenery and fantastic tracks which Nelson and Golden Bay are famous for, finishing each day in our pick of the region's guesthouses and lodges with the ever-present hot showers, cold beers, local wines and food at times quirky restaurants!
What is the biking like?
Over four days you will experience a huge range of track surfaces, conditions and stunning scenery. We have packed the four days full to the brim intermediate grade trails with plenty of advanced bits! The trails vary from smooth flowing purpose built mountain bike trails, fun rutted 4x4 tracks, stiff climbs to back country walking tracks with plenty of natural obstacles. The later can be technical and rocky in parts with steep slopes, exposed sections, poor traction and frequent creek crossings. Some sections may be easier to walk.
When packaged together and ridden over consecutive days they offer a physically and mentally challenging mountain bike tour. Single Track Mind is suitable for riders with a minimum of intermediate mountain biking skills and a good level of fitness. Daily distances 20-40km. Total Distance approx 140km.
Included in your 4-day trip:
Vehicle support: Our trusty support vehicle carries all your luggage, lunch, snacks and transfers us between rides.
Accommodation: is twin share - 3 nights in a local guesthouses.
Meals: Breakfasts, lunches and dinners from lunch on day-1 to lunch on day-4.
Group size: Minimum 2-6 bikers; plus Helibike Nelson guides.
Itinerary:
As with all of out tips, we like to customize them to suit. This is an example itinerary and we have a lot of other options we can add into the mix depending on your riding style and fitness.
Day 1 – We'll pick-up you up from your accommodation in Nelson at 9am, or if you are flying in early we will pick you up at Nelson airport. A 1.5 hr transfer (with coffee stop on the way) brings us to Canaan Downs - 'the land of milk and honey'. We kick off the day's biking with a zippy roller coaster ride and warm up through a stand of ancient beach forest watching out for the local powelliphanta (carnivorous snail)! After a break for lunch we head down the historic and newly resurrected Rameka Tracks. Rocks, roots and creek crossings keep you on your toes as you sweep through lush native bush; smooth flowing switchbacks sweep through old pine forest and if your smile is not already wide enough - the fun and fast 'Klicks' bring you all the way down to the Takaka Valley floor. Approx 25-40km intermediate grade mountain biking (with advanced bits!) | 900m descent.
Day 2 – We head to the wild west coast near the base of Farewell Spit. Its up and at 'em - our first ride of the day is up a steep 4x4 track and out onto some lovely single-track with spectacular views stretching in all directions. After lunch we head to the Aorere Goldfields for a loop ride and a taste of a bygone era and NZ's first gold-mining boom. The ride starts with a boot up the backside from the Devil, just what you need to get up the at times grunty climb to the summit. From here take in stunning views over Golden Bay and the mountains beyond. The real fun begins as we drop down dirt roads onto windy and at times exposed water-race, before manicured single rack gets us back home via the Ballroom Caves. Enjoy a well-earned beer at the Mussel Inn on our return trip to Takaka. Approx 35-40kms intermediate grade mountain biking.
Day 3 - After a morning coffee its up into the backcountry behind Nelson. Grunty climbs and swooping descents dip in and out of stands of native bush. Some techy bits and creative track building keep you awake and stunning vistas make sure that you stop and look around. Approx 20kms intermediate grade mountain biking.
Day 4 – From Nelson we head into the hills behind the city for our last ride of the trip. The 40km Coppermine follows a disused tram line which climbs gently but persistently up through pine forests, native bush and out onto the rugged Coppermine Saddle. From then on it's less pedaling and more gravity and the track is fast and fun and scenic (if you take the time to look!) as it drops back down into the city. And then yes it's time to give our bikes a well earn rest and sit down for a final celebratory beer together. We'll drop you back at your accommodation in Nelson or the airport. Approx 40kms intermediate grade mountain biking.
Please remember that this is a guide only and due to unforeseen circumstances it may be necessary to make changes to the itinerary.
Upcoming Trip Dates:
• November 14th - 17th 2015
• December 12th - 14th 2015
• December 26th - 29th 2015
• January 16th - 99th 2016
• February 20th - 23rd 2016
• March 12th - 15th 2016
• March 26th - 29th 2016
• April 16th - 19th 2014
OR CONTACT US TO REQUEST A DATE THAT SUITS YOU!
Trip Price:
NZ$2190 |bike hire $250 | single supplement $250 | minimum 2
Price Includes:
• Accommodation: three nights on a twin share basis.
• Meals: Breakfasts, lunches, riding snacks and dinners for four days riding.
• Professional and experienced Helibike Nelson guides/drivers.
• Support vehicle and trailer to carry your gear.
• All land transfers for the duration of the tour.
• Department of Conservation concession fees.
• NZ Goods and Services Tax (GST).
Prices do not include: airfares, optional activities, 1 evening meal, and personal equipment (bikes etc).
INTERMEDIATE MOUNTAIN BIKING: Our local trails are graded as Intermediate and are suitable for riders with a minimum of intermediate mountain biking skills. Our trails are a mixture of purpose built smooth flowing mountain bike trails and walking track with natural obstacles; the later can be technical and rocky in parts with steep slopes, exposed sections, poor traction and frequent creek crossings. Some sections may be easier to walk.