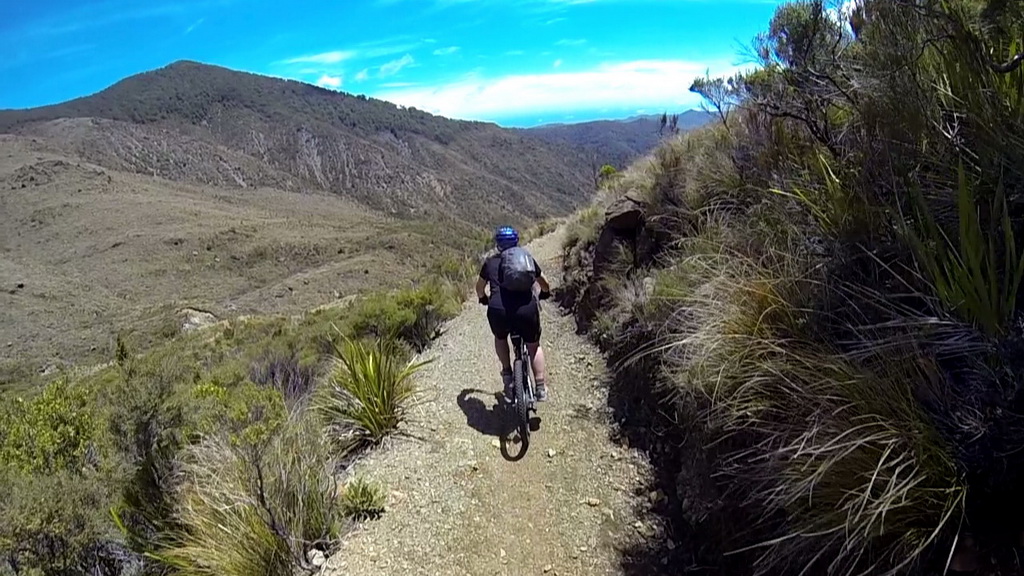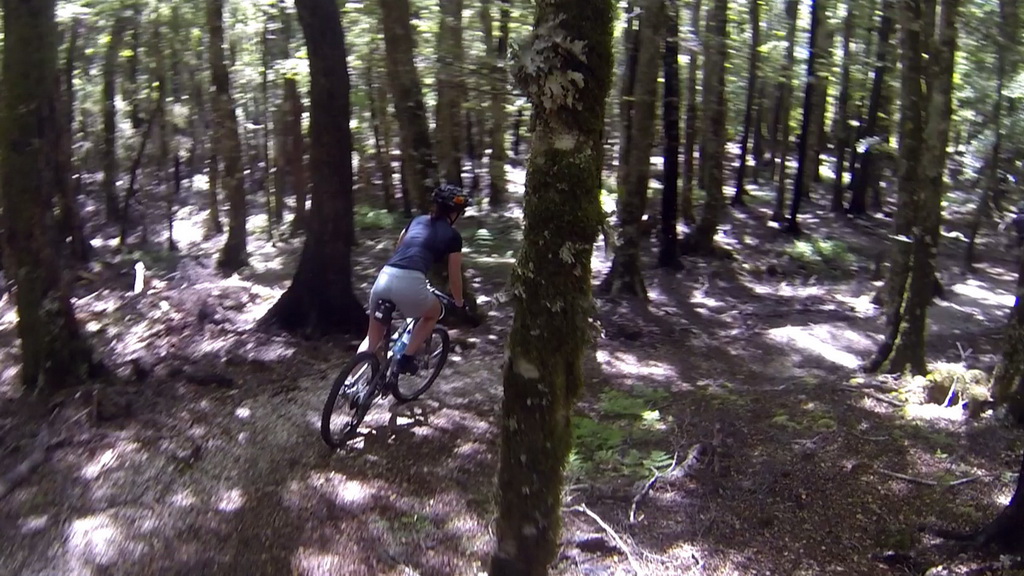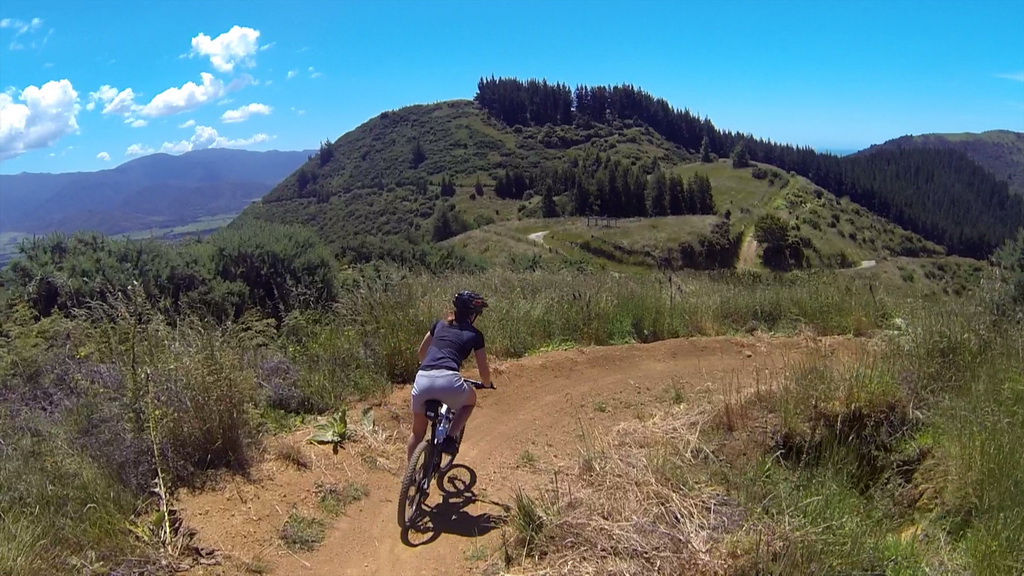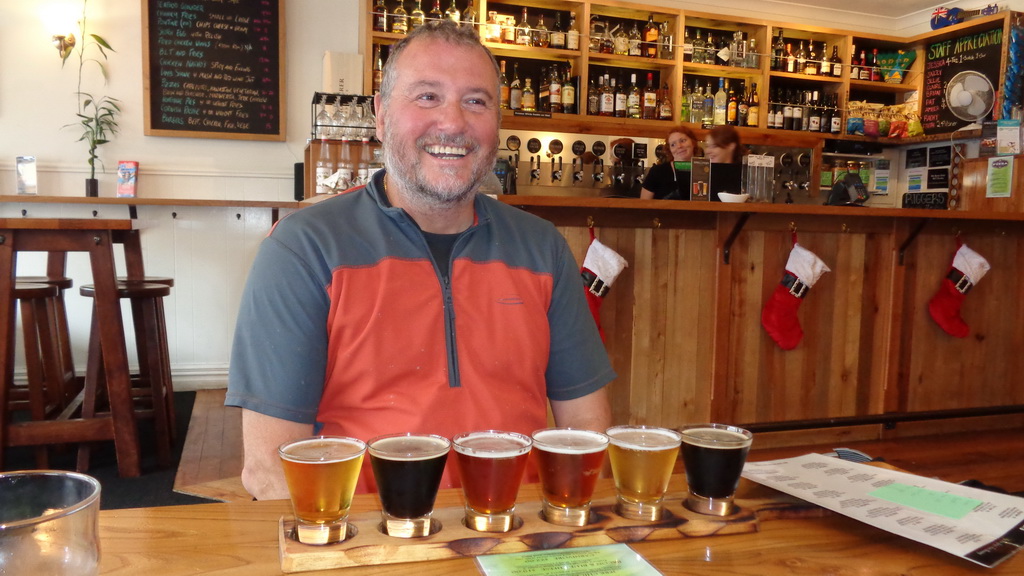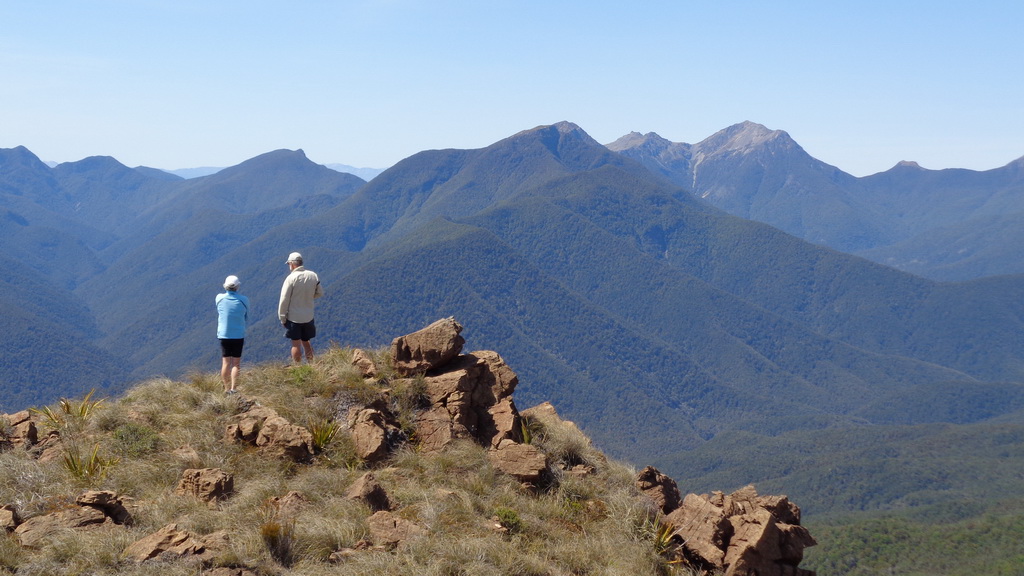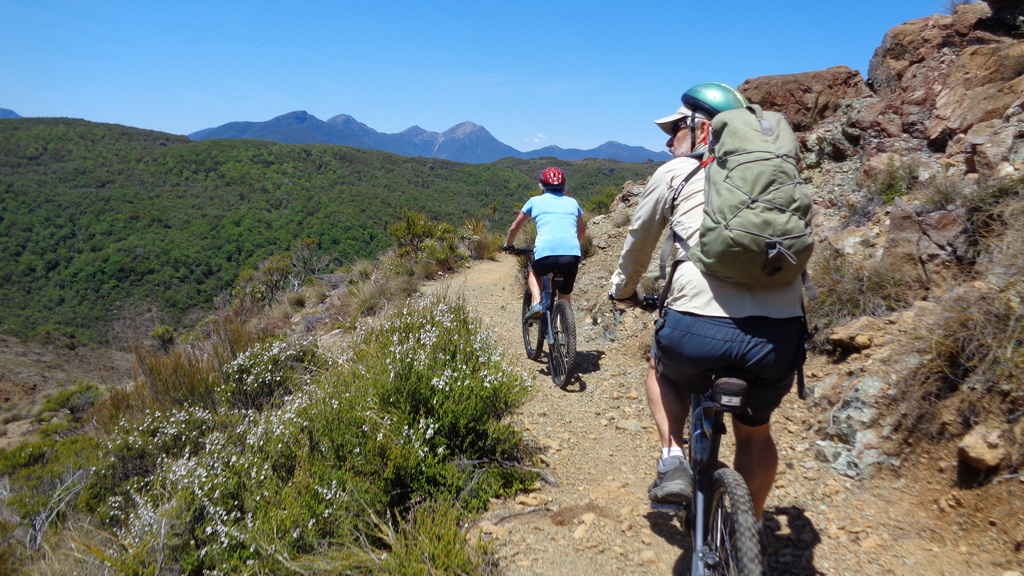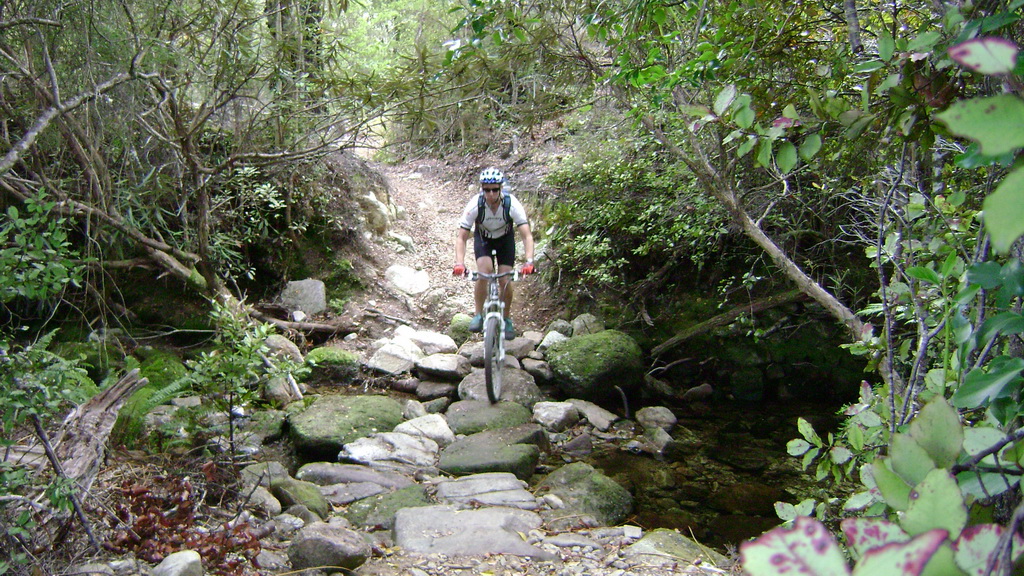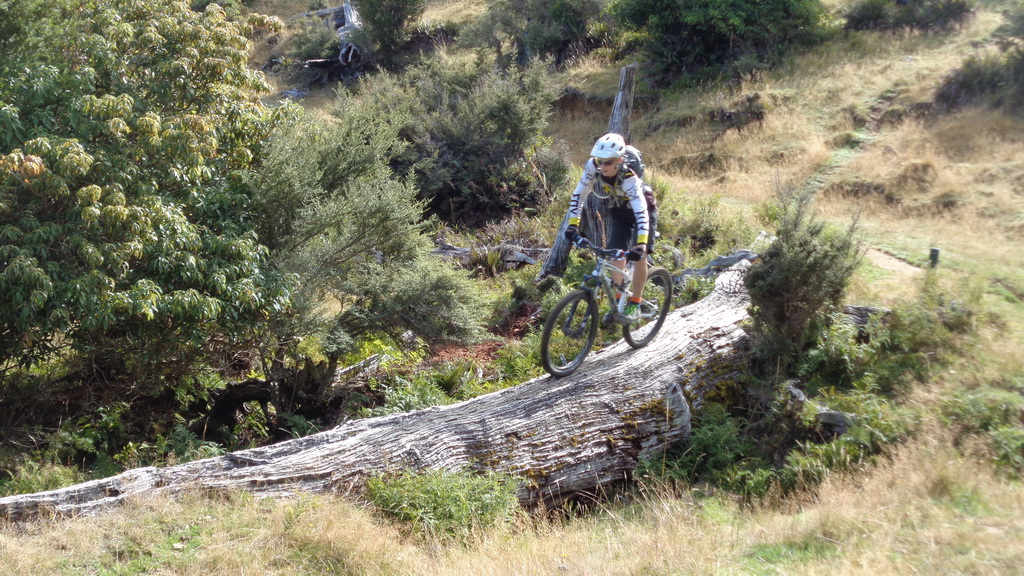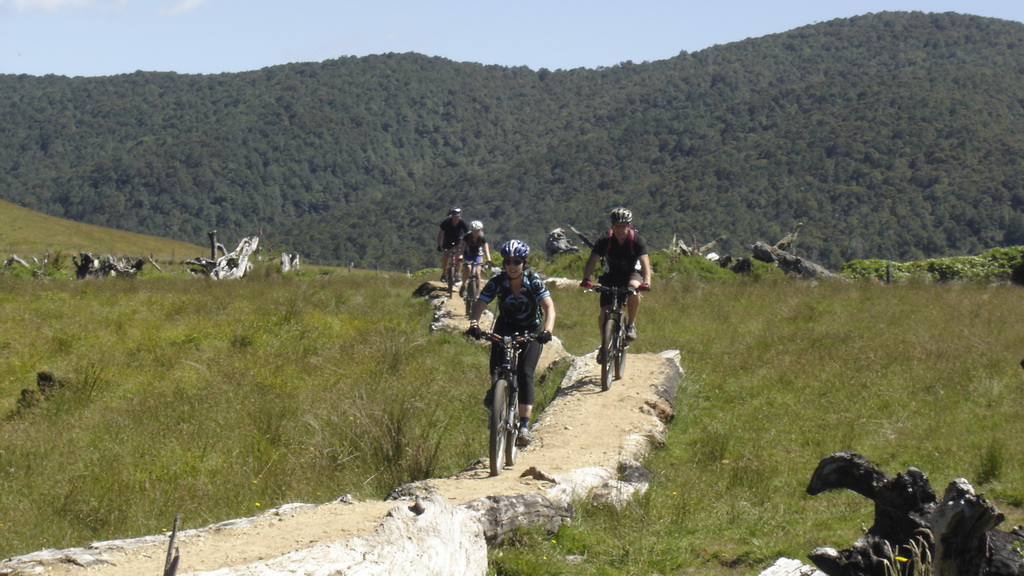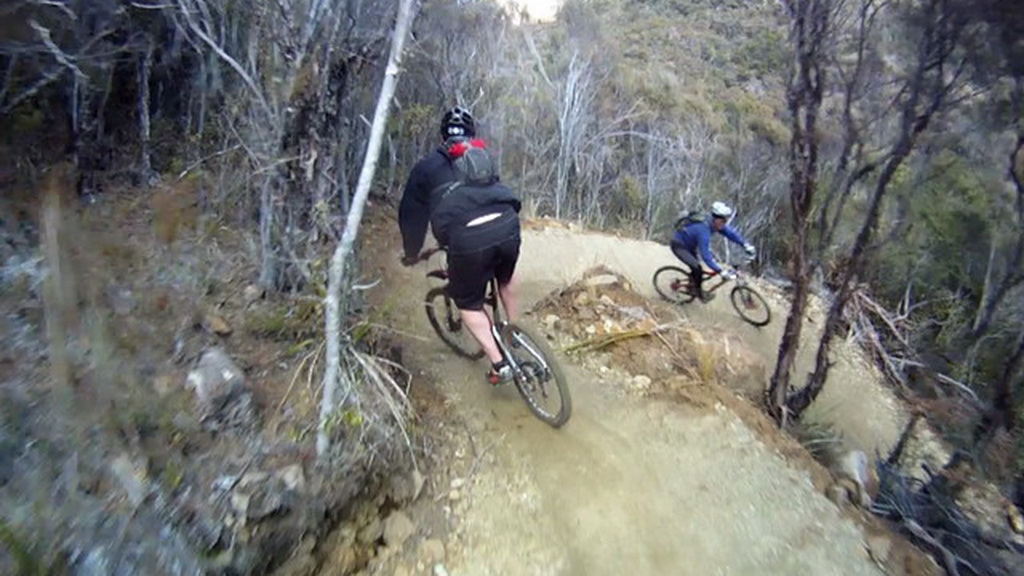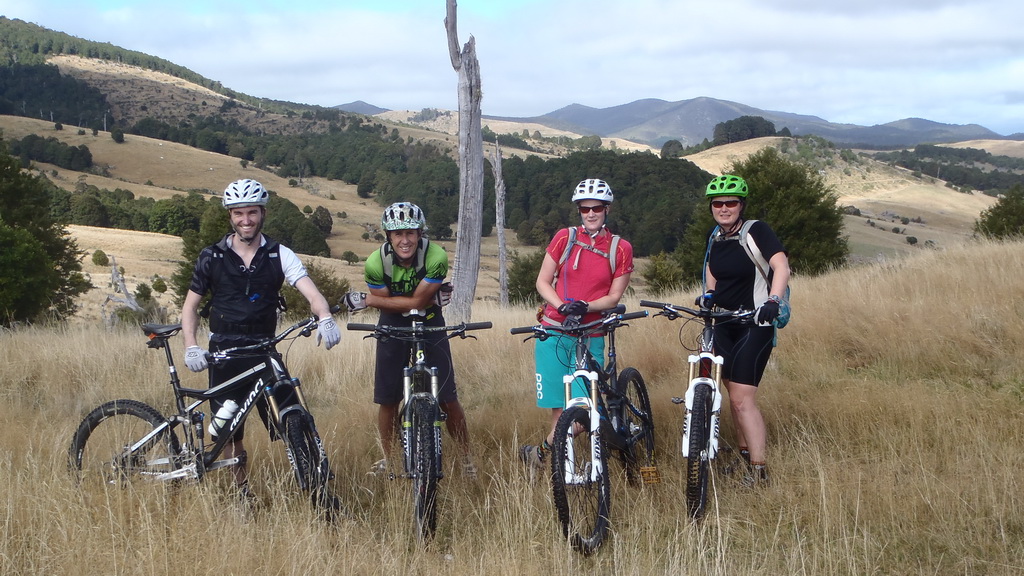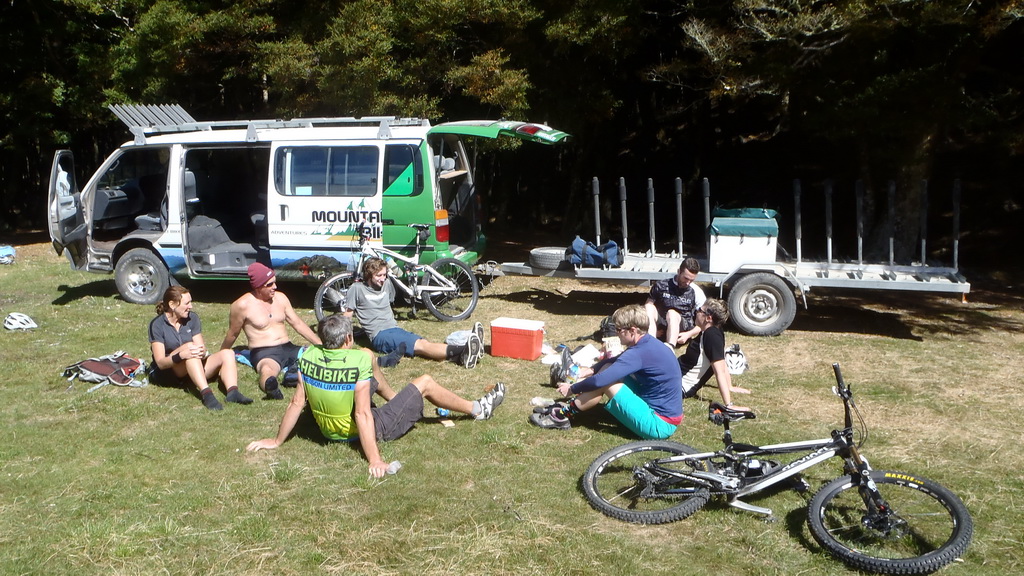 How much great mountain biking can you get into one weekend?
If you can only spare a couple of days here in Mountain Bike Paradise then this is the way to see the most in a short space of time. Over two days we will show you a range of riding and scenery that you just wouldn't believe. Deep lush native forest, open alpine ridge-lines, fun flowing pine trails, cross country, enduro and sooo much more. We will leave you exhausted, stunned, and with a huge grin on your face after sharing with you two of our best trips over two days.
This trip is intended for intermediate + riders, but can be easily rearranged to accommodate riders of a lower skill level by returning down the Dun Mountain Railway on Day 1 and by exchanging the Rameka track for an easier one in the afternoon of Day 2. As with all of our trips we like to talk to you first and get a feel for what you are after and will make sure the trip we provide suits you.
Why not really ramp it up and change day one to a Coppermine Helibike? now that really does top it off!
Day 1
Today we meet you at your accommodation and ride through central Nelson to the start of the Dun Mountain Trail. From here we spend the morning gently climbing up the old horse drawn railway through a mix of exotic and native forest up to Coppermine Saddle at 890m above sea level, on the way stopping regularly to take in the history and views. During this climb we transition from the Native bush to the open alpine environment of Windy Point (aptly named) and on up to the saddle for spectacular views and lunch (provided). Depending on how you feel, we have the option of taking our lunch and climbing on foot to the top of Dun Mountain for even more spectacular views out over the Mount Richmond Forest Park.
After lunch we enjoy a long fun ride down the "South Branch" track, back into the native forest at the bottom and then out into the Maitai Valley where we follow the river back down to town to one of the local watering holes for a "debrief" If your keen we can stop for a swim in one of the many great swimming holes along the way. After dropping you back to your accommodation for a rest and shower, if your up for it, we will take you out on the town for a meal at one of our many great restaurants or bars, or you have the option of making the evening your own.
Day 2
Today we meet you at your accommodation with our transport for a drive around the Tasman Bay to Motueka where we stop for a coffee before climbing up the Takaka Hill to the Canaan Downs. This is one of the areas where the Lord of the Rings was filmed and you will see hints of Mirkwood and the open Hobbit Grasslands. We spend the morning riding around the Canaan loop experiencing creek crossing, log rides and views before riding back through some great fun track to the car-park and our waiting lunch (Provided).
After lunch comes the Rameka 6-pack of tracks, each with its own flavour descending over 900m to the Takaka valley below. We start off on the fabulous Rameka track itself, through pristine native forest and eventually burst out to huge views out over Golden Bay. From here we ride down through some great pine forest trails to the river valley and finish off on Klick 2 and Klick 1, two great little fun tracks that will test your skills!
We take a break and head into Takaka for a stop at a local wholefoods cafe before starting our trip back home. If there is time and you still have some energy left we have an extra surprise on the way :-)
Standard Trip - NZ$995 each |bike hire $150 | single supplement $100 | minimum 2
Helibike Option - add NZ$400 each
Price Includes:
• Accommodation: two nights on a twin share basis.
• Meals: Breakfasts, lunches, riding snacks and dinners for two days riding.
• Professional and experienced Helibike Nelson guides/drivers.
• Support vehicle and trailer to carry your gear.
• All land transfers for the duration of the tour.
• Department of Conservation concession fees.
• NZ Goods and Services Tax (GST).
• Coffee / After ride drinks
Prices do not include: airfares, optional activities, 1 evening meal, and personal equipment (bikes etc).